Profile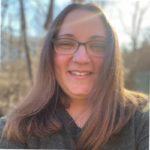 Fallon Noto
About Me:

I was born and raised in Wisconsin. I currently reside in Lexington, KY with my wife and son, with another child on the way. I enjoy playing outside and going on hikes with my family. I am proudly a part of the LGBTQ+ community.

Read more

I was born in Wisconsin and stayed there all through graduate school. I received my bachelor's degree from UW-Madison in Biology and Spanish Language and a PhD from the Medical College of Wisconsin in Cell and Developmental Biology in 2012. I then moved to Illinois and started a postdoctoral fellowship at Northwestern University, but then my lab moved to the University of Michigan, so I lived in Michigan for just shy of a year. In 2015, I moved to Kentucky with my wife and son and started working as a Scientist at Hera Biolabs. I've been growing with Hera since then and now serve as the Executive Director for R&D and In Vivo Oncology Services.

I love everything science and enjoying doing science with my son. I love being outside, whether it is to do yard work, play with my son, or go on hikes with my family.

My Work:

I lead a team of 10 scientists and technicians in our efforts to develop pre-clinical rodent models and provide scientific services in mice and rats.

Read more

I currently serve as the Executive Director of Research and Development (R&D) and In Vivo Oncology Services at Hera Biolabs. Hera Biolabs is a biotechnology company with gene editing technology to create genetically modified cells and animal models for research. In Vivo means "in life", which means we conduct our studies in live animals. We work with mice and rats and develop models of disease, including human cancer, and treat them with new investigational drugs to determine whether the drugs are safe and work to stop cancer growth or reverse the disease of interest. We have a genetically modified rat that we created that can grow human cells and tissues very well, providing a good model of human disease and cancer.

My Typical Day:

I wake up early and have some coffee. Then it's off to school for my son and work for me. Lots of study tasks to carry out, but you can usually find me in the office working on my computer or on meetings. I end my day around 5 and go home.

Read more

I wake up before everyone else and get ready, then help get my son breakfast and ready for school. After I drop him off at school, I get to work by 8am. I spend most of my day in the office on meetings, writing study designs and protocols, analyzing data, writing reports. If I am lucky, I get to spend some time in the lab or animal facility and do some hands-on work with the team. I typically end my day at the lab around 5, but sometimes pick up my computer to do some work late at night or on the weekends.

What I'd do with the prize money:

I'll use the prize money to setup local events to engage young kids in STEM activities!

Read more

I'd love to be able to host a local event for kids where they can come learn some cool science and even get their hands on some science.

Work History

Education:

UW-Madison: BS in Biology and Spanish Language, 2002-2006

Medical College of Wisconsin: PhD in Cell and Developmental Biology, 2006-2012

Northwestern University: Postdoctoral fellowship, 2012-2014

University of Michigan: Postdoctoral fellowship continued (lab relocation), 2014-2015

Qualifications:

High School Diploma

Bachelor of Science (college)

Doctor of Philosophy (graduate school)

Work History:

Kentucky Fried Chicken (high school and some college)

Food service worker at UW-Madison

Graduate student researcher at the Medical College of Wisconsin

Senior Scientist, then Director, then Executive Director at Hera Biolabs

Current Job:

Executive Director, R&D and In Vivo Oncology Services at Hera Biolabs

Employer:

My Interview

How would you describe yourself in 3 words?

Motivated, dedicated, curious

What's the best thing you've done in your career?

Grow with a small company from 3 people to almost 20

What or who inspired you to follow your career?

I have always loved science and medicine. My interest in research was peaked by a trip to Ecuador where I took a field ecology course.

What was your favorite subject at school?

Human Anatomy and Physiology

What did you want to be after you left school?

I wanted to go to medical school to be a doctor

Were you ever in trouble at school?

No

If you weren't doing this job, what would you choose instead?

Something else related to research or medicine

Who is your favorite singer or band?

Of Monsters and Men

What's your favorite food?

Pasta

What is the most fun thing you've done?

Disneyland with my family!

If you had 3 wishes for yourself what would they be? - be honest!

I consider myself very fortunate. But if I had to choose 3: to make a difference in someone's life, for my mom to be here, to keep being successful with Hera.

Tell us a joke.

I once told a chemistry joke. I got no reaction.
---
---
---
---