Profile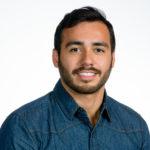 Diego Guevara Beltran
About Me:

Hello! I'm originally from Los Mochis, Mexico (in the state of Sinaloa), but am now a psychology graduate student living in Phoenix, AZ. When I'm not working on research I like to cook, hike, hang out with friends, and binge-watch shows.

My Work:

My work lies somewhere between interdependence (the things that pull us together or push us apart), emotion (how we feel toward others and how others feel toward us), and cooperation (when we should expect that we will help others, and others help us).

Read more

I take on an evolutionary perspective to study cooperation, in particular when we might see that people are willing to help others either due to a sense that we rise and fall together with others (that is, feelings and perceptions of interdependence), affect/emotion (for example, feelings of empathy) or because of features of the situation. For example, we are more likely to help "altruistically" (that is, expect nothing in return) when we help others for reasons thought to arise with unpredictable timing such as when others experience an injury or get sick, compared to when we help others for reasons thought to arise with predictable timing.

In other lines of work, I study how eating food with others can be a source of both positive and negative interdependence, sometimes making us less cooperative, especially when we feel that there may not be enough food to go around, or when we might feel grossed out by the food we are sharing.

My Typical Day:

Covid changed things quite a bit. Instead of going to lab and collecting data from in-person participants, we collect most data from online recruitment platforms, and I now work from home. I do a combination of reading, statistical analyses, and writing during my working hours. I then cook dinner and unwind with my partner watching a show at the end of the night.

What I'd do with the prize money:

I am a native Spanish speaker and would like to make my research accessible to Spanish-speaking audiences who may not be sufficiently fluent to read academic work in English. I would use the money to hire someone who could help me edit translations of research summaries/blogs about my work to Spanish.

Work History

Education:

I did my undergraduate at the University of New Mexico, where I completed a double major in psychology (general) and evolutionary anthropology.

I then completed my Master's in social psychology at Arizona State University where I work now, and hope to finish my PhD in the following year.

Qualifications:

I can't exactly remember, but I think I graduated high school with something like a 3.6-3.7 (I wasn't good at math), and was involved in soccer, track, and other extra curricular activities.

In college, I graduated with a 3.9 GPA, I was not involved in extra curricular, I was serving tables almost full time (except my first year).

As a graduate student, I currently have a 3.9 GPA.

Work History:

I definitely did not have a straight path. I worked as a server in 4 different restaurants from the time I was a sophomore until I started grad school.

I did not get into any PhD programs the first two times I applied, so I served tables for two additional years after I graduated from undergrad. During this time I also volunteered in two research labs, and did a summer internship in clinical psychology.

Current Job:

I am currently a teaching assistant.

Employer:

My Interview

How would you describe yourself in 3 words?

Friendly, curious, playful

What's the best thing you've done in your career?

Mentor undergraduate students

What or who inspired you to follow your career?

My grandfather and mother

What was your favorite subject at school?

History

What did you want to be after you left school?

Research psychology/anthropology

Were you ever in trouble at school?

Rarely; sometimes for talking too much

If you weren't doing this job, what would you choose instead?

Nurse or social work

Who is your favorite singer or band?

Zoe (mexican rock band), The Killers, The Beatles, and Kaskade

What's your favorite food?

Sushi

What is the most fun thing you've done?

Did a semester in exchange in Miami as an undergrad

If you had 3 wishes for yourself what would they be? - be honest!

1. Unlimited research funds, 2. unlimited research funds, and um.... 3. unlimited research funds

Tell us a joke.

I'm in grad school.
---
---
---
---